Plugin Creator and Code Editor for WordPress
'WP Master Developer'
Plugin Creator and Code Editor for WordPress
BONUS: Dr. Alex's award-winning video course: "Learn Programming: from Novice to JavaScript Guru in 2 Weeks"
Tap into MASSIVE WordPress Market: 7 Strategies to Profit from Your Plugins
INTRODUCING 
WP Master Developer
Runs on Windows XP / Vista / Windows 7, 8 and 10
Runs on Windows XP / Vista / Windows 7, 8 and 10
NEW in this version of WP Master Developer
WP Crawler Boss Brander
This generator creates the version of the WP Crawler Boss with your branding
and the White Label license. It's a crawler/bot/spider application
which crawls the specified URL and creates the table of contents
with the findings. The findings include:
Generator
The version of the WordPress that the site is running.
WordPress Theme
All the information about the theme: name, description, author, etc.
Links
All the internal and external links on the page.
Images
All the images on the page, with the actual image and the URL to it.
Post Content
The entire content of the post/page is retrieved and displayed using the style of your active theme.
Post Content as Plain Text
The content with the tags removed. That's how Google and other search spiders see your page.
Top 25 Keywords
The software analyses the page SEO to identify what the page is all about, and displays the top 25 keywords identified.
Easily Create WordPress Plugins, Add-ons, and Themes
…and you don't even have to sell them yourself – in the video tutorials we talk about the site where each popular
WordPress plugin generates 200-2,000 sales per week.
Special upgrade of JavaScript Editor (codename: WP Master Developer) turns it into #1 code
editor for WordPress:
7 New Built-in Tools for Rapid WordPress Development
Templates, Intellisense, Auto-complete, Auto-popping WordPress Function Parameter Lists, Ready-to-use Solutions
Instant Help on Over 2500+ WordPress Functions, Easy Project Reuse – Head Start for all your New Projects
Also: run WordPress on your own computer for even faster development, and syntax-check
PHP and JavaScript code with a mouse-click.
For more info on how to create WordPress plugins, watch 4 tutorial videos HERE!
ONLY WHILE THE SPECIAL IS ON – You get the following BONUS with the software:
Dr. Alex's award-winning video course: "Learn Programming
from Novice to JavaScript Guru in 2 Weeks"
It's a step-by-step guide to all the tools and resources you need to master all your web projects with ease and confidence.
On Udemy, people pay $50 to access this course, and there are over 1,300 students enrolled, with plenty of 5-star reviews.
Check it out here: https://www.udemy.com/learnprogramming/
SPECIAL BONUS TUTORIAL: 'Learning Recursion through JavaScript'
Once you've mastered RECURSION, you can call yourself the: 
CODE NINJA 🙂
Recursion occurs in the natural world too, and when it does we're always a
little puzzled by it – like when..
2 mirrors are reflecting each other, or when the TV shows the image of the TV, which shows the image of the
TV, which shows… you get the idea.
Get Your Software, License, and Registration
WP Master Developer Pro
Launch bonus #1: Video course 'Learn Programming: from Novice to JavaScript Guru in 2 Weeks'
Launch bonus #2: Tutorial 'Learning Recursion through JavaScript' 
Software Delivery: instant download 
Video tutorials delivery: lifetime online access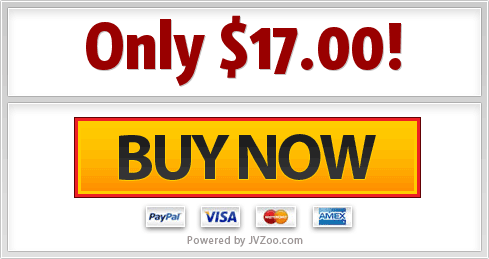 I am not yet ready to buy – I want more info and to see the training videos first!
YOU MIGHT ALSO LIKE!
Thanks for reading this message, I know you are busy.
I'll see you on the inside.
Please subscribe to GreenSalesDotme Blog!
Proudly South  African!