Biggest YouTube Marketing Secret
YouTube Marketers You've Been Waiting For It!
Rank For 'Impossible' Keywords
Unlock 100% Fresh Video Traffic

 With Playlists
Breakthrough Software Makes Playlist Marketing Easy
World's First Playlist Marketing Software + Training For YouTube
Makes It Easy For You To Get Playlist Traffic
This Was The 

Biggest YouTube Marketing

Secret That The Pros Hid From You
If all your traffic is coming only from Facebook and Google, you're leaving a big empty hole in your strategy.
 It's like running a car with one tire flat.
You're moving, but it's not fast enough, and you're forced to watch all those other guys zip by.
You see, YouTube is the third most popular website in the world with 1.3 billion active users and over
1 billion video views per day. Yes, the world is watching YouTube and if you cannot be found there
you're letting too much money escape!
Confess it! You were so busy trying to optimize your videos for keywords and rankings that you forgot that
there is another powerful way to get traffic on YouTube and it doesn't require you creating killer
videos or possessing an authority channel.
Playlists are a first class citizen of YouTube search results but they are very underutilized
because it just wasn't easy to work with them.
Get Ready For The Video Traffic Boom!
Play traffic Makes It Incredibly Easy To Get Traffic From Playlists
Give yourself a big traffic boost by getting traffic from YouTube playlists.
Rank for keywords that you cannot ever rank for with keywords.
Get traffic from people who are looking specifically for playlists
Get 100% organic traffic that costs nothing at all.
100% Fresh software + training. There's nothing that does this in the market.
Break Some Traffic Records Mate
Make Playlist Marketing Your Secret Sauce
Powerful software to make playlist marketing easy
Comprehensive training teaches you Playlist Marketing
100% Fresh traffic source that no one has tapped
Ranks you even if you don't have a top channel
Get views without spending any money or ads
If video is the king on the Internet today, YouTube is the kingdom.
Yes, YouTube has over 20 times the reach, the traffic and the exposure of its nearest competitor.
That's where everyone goes when they want to watch a video.
Look at these stats just to make sense of how powerful YouTube has become.
Claim Top Rankings & Traffic Easier
With Play traffic
Easily find tons of, perfect, Playlist ready keywords with just one click.
Find YouTube videos from any niche online to put in your playlists.
Create playlists containing your own videos and other people's videos easily.
Publish playlists to YouTube directly from within the software.
Full support for scheduling. Publish playlists now or anytime in the future.
Powerful reporting shows exactly how many playlists were created and scheduled.
Create and publish playlists to multiple channels all from one interface.
Playlist Training Worth $67 FREE!
We love increasing your potential and making things easier for you.
That's why we decided to give you not just the software that automates everything, but also the training
that shows you exactly what system to pursue to get best results.
Grab Fresh Traffic & Rankings On
YouTube Right Now
More Visitors, More Leads & More Profits Are Yours For The Taking
Use Coupon 'playoff' for $3 discount before the price rises in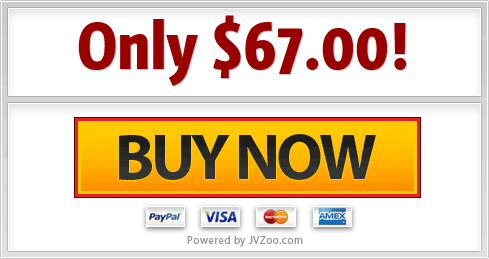 You Also would like my selection of DRONES
Thanks for reading this message, I know you are busy.
I'll see you on the inside.
Please subscribe to GreenSalesDotme Blog!
Proudly South  African!