State-Of-The-Art Easy Cover Builder
How To Create UNLIMITED Guru-Level Covers
And Realistic Mockups In Just Minutes . . .
No Photoshop. No Design Skill. No Monthly Fees.
Over 150 3D Cover Designs to choose from, Only web-based software that builds realistic mockups, 50 built-in Ready-Made Templates
 Dynamic drag n drop, point n click Editor, No Photoshop required, No design experience needed.
No monthly fees!
Works for any marketer and any business!
Cover Designing Isn't For Everyone
If you don't know how to do your own covers, naturally you'd think of outsourcing it or hiring an in-house
designer to do it for you. This is a costly solution, and you have to be content with 2 to 4 working day delivery deadlines.
The more products you have means the more covers you need, and therefore the higher your costs.
The next prominent Cover design solution in the market is Photoshop Action Scripts. And to be able to use the Photoshop
Action Scripts, you need – yep, Adobe Photoshop.
I remembered paying $289 to install the program on my computer, yet it would be weeks before
I got over the steep learning curve.
Even if you're blessed with talent for designing graphics, are you willing to spend your precious hours doing this 
instead of growing your business?
By the way, I had just checked the Adobe website to be sure – and guess what? … It seems they are now charging a monthly fee!
Introducing Easy Cover Builder
Easy Cover Builder is a state-of-the-art software that lets you create an UNLIMITED number of ANY Covers of YOUR
choice from our rich library of designs!
Through this software, we have removed hours of painstaking work to develop your own slick designed covers and 
shrunk the process down to mere minutes.
With this, you can now build your own Cover designs like a PRO – even if you don't consider yourself so.
To Make Things Easier, You Even Start With A Built-In Library Of 50
Pre-Made, Customizable Templates For Your Covers!
What You Can Do With Easy Cover Builder
Build your own professional Covers and Realistic Mockups in just minutes – no previous experience or design skills required!
Create UNLIMITED Covers from your browser – works on Windows, Mac and just about any major OS!
Photoshop Quality Designs without Photoshop!
Impress your visitors and audience and your customers will appreciate the value of their purchase better!
Increase perceived value of your product. Easy Cover Builder is the first known software that lets you create Bundle packages almost instantly!
Create mock-up Covers for your presentation which is common in local businesses and on corporate levels!
Start your own business designing Covers for your clients and charge a fee! Get more guru-level covers done in less time, and get more business!
Or create sellable templates and designs… remember you own your work and can do whatever you want with it.
Total Value Of This Incredible Package: $3,191!
+PLUS More Unannounced Bonuses Waiting To Be Unlocked In The Members Area!
Get Your Easy Cover Builder App Today
Save Hundreds of Dollars During This Special
Regular Price $97.00/mth Today Only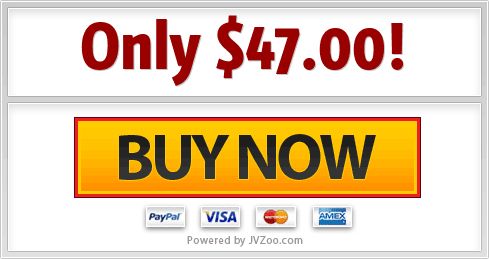 Just One-Time Payment – Includes Full Developer Rights To Your Works Produced By Easy Cover Builder!
You might also like!
With extraordinary access to the Trump White House, Michael Wolff tells the inside story of the
most controversial presidency of our time
The first nine months of Donald Trump's term were stormy, outrageous—and absolutely mesmerizing.
Now, thanks to his deep access to the West Wing, bestselling author Michael Wolff tells the riveting story of
how Trump launched a tenure as volatile and fiery as the man himself.
In this explosive book, Wolff provides a wealth of new details about the chaos!
Thanks for reading this message, I know you are busy.
I'll see you on the inside.
Please subscribe to GreenSalesDotme Blog!
Proudly South  African!