Create eBooks with your WP blogs

Important Announcement To All Internet Marketers
Finally, A dead-easy 

no-frills way

 to create
ebooks with your WP blogs
Quick Question: 
Are You Ready To Start Cashing
 In The Ebook Craze With Your WordPress Blogs?
You don't have to be super smart to understand that ebooks took the internet by storm
and simply change the whole game to a new level.
Billions upon billions have been made thanks to selling or using ebooks as a devastating marketing weapon.
And now it's YOUR turn to generate insane profits with ebooks.
In just a few moments I will reveal to you a secret weapon that I've been using in order to take advantage
of the immense potential that ebooks can bring to any business.
Allow me to proudly introduce you to
WP Ebook Maker is a killer plugin that will allow you to create ebooks right from your WP dashboard It's simple
fast and it can finally lead you to the path of a better online business and much more profits at the end of the month.
It has tons of options, features and most importantly: YOU (and I really mean that) can use it even if you never touched a
WP blog before.
WP Ebook Maker – Create ebook using WordPress
These are some of the exciting feature and benefits
of 

"WP Ebook Maker"
In making the ebook, you can enjoy an admin page that easy to use and there is a live preview feature.
In the ebook creation page, you can change some of the following
The order of ebook's page
Adding pages (manually or from post)
Change the content of the ebook's page
Change colors
Change font and font size
Change the layout
Add a picture
User can insert an ebook that has been made to post/pages
In the process to create the ebook, you can enter manually or retrieve content from the list of posts.
And much, much more!
If you would like to snag your personal copy while you can
(I am planning to take this page off very soon, and this is no joke) all you have to do is.
Click The Add To Cart Button Below NOW.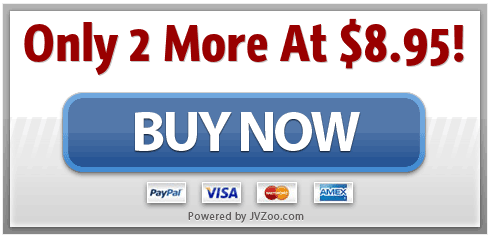 Not Sure Yet? No Problem. Here's My Extra-solid, No-quibbles 30-day Money-back Guarantee
The only thing that you should be aware of is that the longer you wait, there's going to be more
chances that once you come here you won't find the page and you will miss out the chance to grab such a solid plugin
Don't let that happen and SECURE YOUR PERSONAL COPY of
"WP Ebook Maker" RIGHT NOW
This is a sizzling hot plugin that you will simply love.
As simple as that!
Thanks for reading this message, I know you are busy.
I'll see you on the inside
Please subscribe to GreenSalesDotme Blog!
Proudly South  African!