Cloud Video Marketing Platform
Tired Of Working Harder Than You'd Like To Simply STAND OUT From The Pack These Days?
Cloud Video Marketing Platform Adds The Most
Compelling 'Calls To Action' EVER Into ANY Video…
Videos That Are All Clickable, Too! (Wow!)
'Everyone' these days KNOWS that video marketing matters… No matter the niche you're in..!
IF you haven't got THAT memo yet… you should probably stop reading. (just kidding!)
Whether you're doing 'any' type of Online Marketing, Branding for your Business, Affiliate offers, eCommerce, CPA… even Offline..!
…basically 'anything' under the digital sun…
You NEED to have COMPELLING Video Marketing in place otherwise, you open yourself up to Failure.
Videntice lets you Dominate in a few Clicks
And it's EXACTLY what it sounds like. OH and The BEST PART is You have CLICKABLE
CTAs Right inside FACEBOOK too!
Wow, are my exact thoughts as well.
You Can Add Share Icon on ANY Video
You Can Select 8 Different Mockups.
You Can Add Fully Customizable Buy Buttons & Redirect Anywhere
Social Sharing to go Viral!
You Can Easily Add Lead Gen Optin Forms to Videos!
You Can Even Share Fully Clickable Videos to ANY Facebook Page
Once the Video ends, you can redirect to ANY Offer you'd like!
Every Campaign can be Added to ANY Site!
Time 'any' CTA perfectly for Conversion Crushing Impact! Countdown Timers
Appear for Immediate Scarcity!
You can Add ANY Banner over Any Video with ANY Link you want!
Who is VidEntice For?
Online Products/Services Vendors
Facebook & Social Media Marketers
YOU, in just a couple clicks! (and your clients, which they'll happily PAY You for!)
So What Are You Waiting For??
Take this No-Brainer Solution into your Business' Ops and see how you reach 'your' Tops.
Look forward to YOUR Happy Massive Conversions!
100% Money Back Guarantee
And of course, The Videntice is 100% guaranteed, if you try our software.
use it and don't think it's one of the coolest apps you've ever seen.
Just ask us for your money back and we'll refund your payment.
*Please Note: The Videntice is IPN linked to your payment, Refunding will cancel access immediately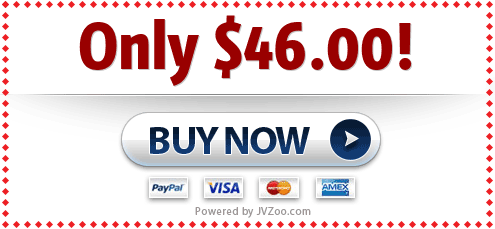 Enter Coupon Code "7offVidEntice" At Checkout
For $7 Off Your Purchase