Your YouTube Account Can Be Deleted
AUTOMATICALLY BACKUP YOUR
YOUTUBE VIDEOS, SETTINGS,
& RECOVER THEM AT THE

PUSH OF A BUTTON!
Finally! Brand new tool PROTECTS and SAVES the
YouTube videos YOU CAN'T AFFORD TO LOSE!
Over 835.12 GB of Videos Have Been Backup Using TuebSYNC in Last 6 Days!

Have You Backed up and Protected Your YouTube Channel Yet?
It's true
… YouTube is notorious for taking down people's videos, and sometimes
their entire channels, without warning.
Sometimes it's for a good reason (like you've stolen other people's content…)
 but often it's for no reason at all.
It only takes one false complaint about your videos, and suddenly, some over-zealous kid at
YouTube HQ is ripping down your video, or even your entire channel,just to be "safe."
That's Weeks, Months, Sometimes
 YEARS  of Hard Work,
All Down The Pan!
All your videos, GONE!
Along with all the meta data, the headlines, description, tags, captions… all gone, in one foul click.
But this doesn't have to be you.
You can protect yourself quickly and easily right now!
With
Backup & Restore Your YouTube
Videos, Channel Info, Data & Stats, In
Just a Few Simple Steps
And It's 100% YouTube Compliant Too!
TubeSync uses 100% compliant technology to backup and restore your videos and
channel data, so that you will never be blocked from backing up or restoring your content.
Nobody Wants
To Think About It…
…but the scary truth is…
…people's videos – and entire YouTube accounts – are getting taken down every single day, without warning.
Whether it's due to a complaint, or something that the "YouTube gods" deem unacceptable…
…you never know when your hard work could be ripped from underneath you.
Just Imagine If this Happened To You…
You've spent months creating and uploading videos, carefully writing titles, descriptions, tags, and captions…
…then one morning, you wake up…
…and you see this:
Videos & Channels Were WIPED
OFF THE FACE OF THE EARTH…
(…even though YouTube admitted
they made a mistake!)
Backup 100 Videos
Per YouTube Channel
Now secure up to 100 videos on every YouTube channel owned by you or your client.
Once a channel is synced with TubeSync, it automatically archives any new videos you may add thereafter.
No more sleepless nights over losing any videos due to false complaints.
Hurry
Get Instant Access Today
Before The Next Price Increase!
Just think…
No more worrying if – or when – your YouTube videos will get taken down, and your channel blocked, cutting off your traffic supply.
No more manually downloading videos to your hard drive and uploading them to your cloud storage
account every single day, week or month.
No more days or even weeks of manually creating and uploading your videos to a new YouTube channel
by hand, trying to remember all the titles, descriptions, captions. Just total piece of mind, knowing that
your entire YouTube channel – including all your videos – are safely and automatically backed up, 24/7.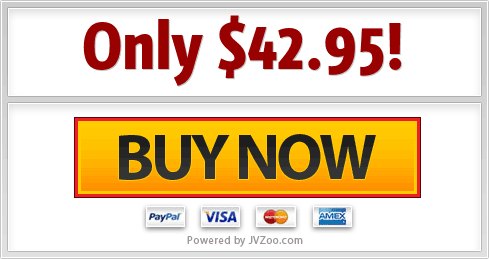 One-Time Payment. No Monthly Contracts.
Please subscribe to GreenSalesDotme Blog!
Proudly South  African!