Stunning Designs Logos And Banners
NEVER Again Pay High Fees For Logos, Banners
Or Graphics That Look UGLY
New Cloud Technology Lets You Easily Create Stunning
Designs, Logos And Banners With The Push Of a Button
Deadly Easy And Guarantees
Amazing Images And Designs For Your Sites
Plus everything is step-by-step newbie friendly in this all-in-one graphics,
design & image software.
Use Our Platform For Stupid-Simple Designs
Finally, You Can Have High-Converting…
Professional sites, pages and graphics like the gurus do without spending
hundreds of expensive designers
ImageX
It doesn't even matter what niche you're in: It all boils down to ONE thing: you KNOW you NEED professional
designs and high-quality images if you truly want to make a financial KILLING from passive profits.
With ImageX – you have the most powerful yet simple to use graphics software at your fingertips – it's all in the
cloud and a BREEZE to use
Start creating incredible graphics and convert visitors into buyers and loyal followers!
ImageX PRO gives you the ability to edit any image or graphic, including logos, banners, box covers.
It comes with 500+ pre-made templates and you can UPLOAD your own too.
It's like Photoshop in the cloud – with a simple $17 one-time fee. It even allows you to upload and edit
PSD files on the go. It's powerful, yet simple to use and at the end, you can share your graphics or designs with 1-click.
You Get All This In ImageX
We do all the hosting for you – that means you're pushing a button and getting a high-quality
images you can edit and share with a click. No hassle involved.
Find Millions of targeted high-quality images and graphics that engage your audience and convert.
Seamlessly edit and change everything you want, while still being incredibly newbie friendly
you can even upload & edit PSD files on the GO.
Just "Fill In The Blanks" And get quality stunning graphics instantly and easily.
Create, Edit & Customize Banners –
It's All One-Click Away
Logo Creation, Simplified
This software allows you to build the most professionally looking logos on the market with zero technical
know-how, all within seconds… with just 2 Clicks!
Stunning Drag & Drop Editor
It's so easy to use, you'll understand how it works before you can say "image"
Embed, Share, Download Right Within The App
No need for complex exporting, importing, uploading etc. All you have to do is embed the code we give you on
your site or share the link with your clients. It's that easy.
These images are full of Google-love helping you rank better.
Designed By Marketers For Marketers
We've built ImageX from the ground up with "simplicity" in mind, meaning this is a marketing-friendly app that's a breeze
to use and comes with full 24/7 support and design training if you need it.
Click the "Add To Cart" Below And Get Your Hands On This Amazing Software That Will Solve
All Your Money Making Problems For Life!
A new lightweight piece of technology that's so incredibly so easy to use that allows you to benefit from
the absolute best features and get all the images, graphics and designs you've ever wanted with zero hassle…
All Done-For-You In 60 Seconds Flat
A True End-To-End System That You Doesn't Even Need Hosting For!
Finally, You Can DUMP Your Expensive Designer
And Inefficient Software
Get Started Right Now With The Simplest,
Most Professional Logo Creation Software On The Planet
Let's REVIEW – Here's What You Get Today
Total Value You Get Today: $2,176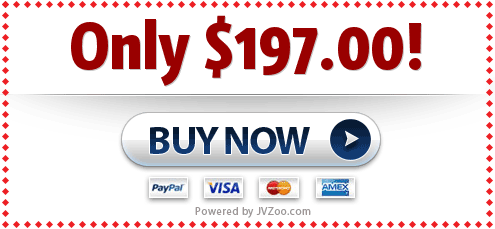 P.S. You can try ImageX for 30 days without any worries.
Listen, we know there are a lot of crappy software tools out there that will get you nowhere. Most of the software is
 overpriced and an absolute waste of money. So if you're a bit skeptical, that's perfectly fine. I'm so sure you'll
see  the potential of this groundbreaking software that I'll let you try it out 100% risk-free.
To your success,
Check out my new QR Code! Just scan my code with your smartphone to either go right to my web page or load my contact info right into your phone!
Click on it to get your own FREE QR code AND enter the iPad Mini drawing… It works for Virtual Business Cards, web pages, or even
a "Call Me Now" QR Code. I get extra drawing entries if you create a QR code, so go get yours free too! 🙂
Cloud Technology Lets You Easily Create Stunning Designs Logos And Banners With The Push Of a Button
And Banners With The Push Of a Button
Thank you for requesting to be a
subscriber to GreenSalesDotme Newsletter!
Proudly South  African!

Cloud Technology Lets You Easily Create Stunning Designs Logos And Banners With The Push Of a Button
And Banners With The Push Of a Button